1: What are you wearing?
- black tank top, and loose dance pants
2: Ever been in love?
- I think so...
3: Ever had a terrible breakup?
- nope.
4: How tall are you?
- Five foot and
a half
(the 1/2 is very important)
5: How much do you weigh?
- 105 pounds give or take
6: Any tattoos do you want?
- I'd like to have some but I get tired of things easily so I'd probably get tired of it. so nope.
7: Any piercings that you want?
- a nose piercing or another one on my ears
8: OTP?
- currently, JEONGCHEOL! (Jeonghan and Seungcheol)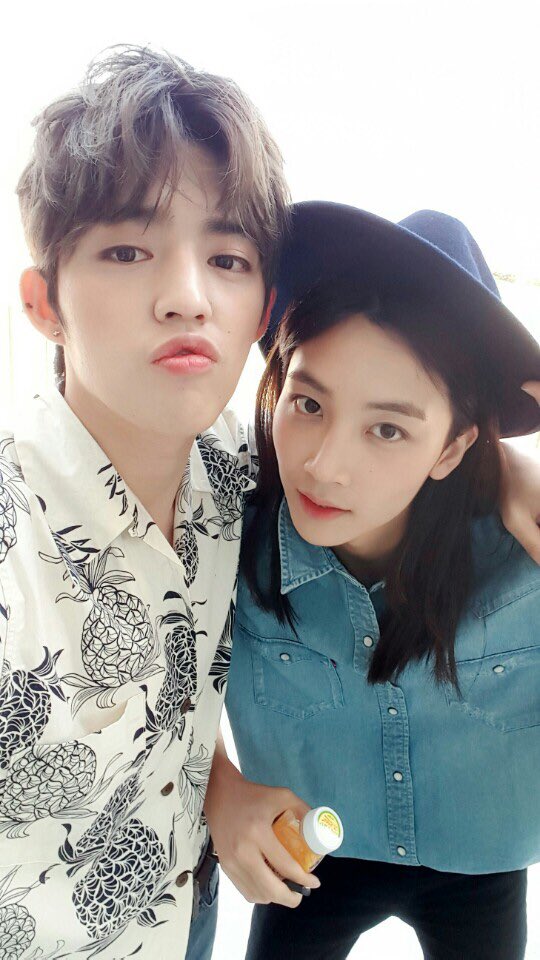 9: Favorite Show?
- How to Get Away With Murder
10: Favorite bands?
- I have a lot of favourite bands and I'm just gonna list them all down, band or just a regular group thingy:
All Time Low
Sleeping with Sirens
My Chemical Romance (though they're disbanded I still love them)
WESTLIFE (same thing, they're also disbanded)
Pierce the Veil
Black Veil Brides
The 1975
Arctic Monkeys (Who doesn't like AM?)
Up Dharma Down
Coldplay
Paramore
Maroon 5
The Corrs
The Kooks
Beirut
ABBA
Against the Current
Twenty One Pilots
Linkin Park
Green Day
Hey Say Jump
Arashi
KAT-TUN
Superjunior
and of course,
SEVENTEEN!
11: Something you miss?
-WINTER! I miss a non humid and hot weather
12: Favorite song?
-At the moment, I have two favourite songs, one is Seventeen's Love Letter and Fast Car by Tracy Chapman
13: How old are you?
- I'm 18 years old
14: Zodiac sign?
- I'm an Aquarius but I feel like I also border Pisces since it's just a day after my birthday so I classify myself as an Aquarius-Pisces.
15: Hair Color?
- Natural... dark brown
16: Favorite Quote?
-
I will love the light for it shows me the way, but I will endure the darkness for it shows me the stars.
- Og Mandino
17: Favorite singer?
- Shane Filan? Christina Aguilera? Troye Sivan? There's too much to choose from!
18: Favorite color?
- Currently it's army-green, but forever favourites will always be black and white.
19: Loud music or soft?
- Both, depending on the mood and the type of music.
20: Where do you go when you're sad?
- My room or a coffee shop. Or the shower.
21: How long does it take you to shower?
- With music: FOREVER; without music: in a flash
22: How long does it take you to get ready in the morning?
- fifteen minutes to leave the house, and another fifteen minutes of doing make-up in the car
23: Ever been in a physical fight?
- no.
24: Turn on?
- a switch? Hahahaha! A nice singing voice and good personality
25: Turn off?
- smoking? piercings? and too much tattoos.
26: The reason I joined Tumblr/Blogger/ETC?
- I initially joined tumblr to fangirl, then it became a place where I share my works and reblog things I like. And blogger (my blog) is just like a little home here.
27: Fears?
- Cockroaches. Even just the word alone gives me the chills.
28: Last thing that made you cry?
- A book, forgot what book it was but I did.
29: Last time you cried?
- I can't remember but I did cry this year.
30: Meaning behind your url
- Chaos that is my life written in Tales.
31: Last book you read?
- Seventeen imagines in wattpad and The Senator's Son (also in wattpad)
32: Last song you listened to?
- Pretty U by Seventeen
33: Last show you watched?
- Seventeen's One Fine Day
34: Last person you talked to?
- My aunt, about my goggles for my swimming class tomorrow.
35: The relationship between you and the person you last texted?
- my cousin
36: Favorite food?
- seafood, chocolate, strawberries, steak...
37: Place you want to visit?
- I wanna go to South Africa, Spain and I wanna return to Seoul!
38: Last place you were?
- My Room...
39: Do you have a crush?
- Not at the moment.
40: Last time you kissed someone?
- Yesterday morning, while saying goodbye to my dad for driving me to uni.
41: Last time you were insulted and what was it?
- Yesterday, for telling a bad joke.
42: What color underwear are you wearing?
- none.
43: What color shirt are you wearing?
- Black
44: What color bottoms are you wearing?
- Black
45: Wearing any bracelets?
- Nope.
46: Last sport you played?
- Swimming
47: Last song you sang?
- Car Radio by 21Pilots
48: Last prank call you remember doing?
- when my brother in law called and I used a different accent, he thought he got the number wrong.
49: Last time you hung out with anyone?
- last week, me and my friends went to my house
50: Favorite movie?
- Mamma Mia, Leap Year, Enchanted, And lots more!!